Kenya multiple-entry visa
For those who plan to enter Kenya multiple times throughout a lengthy period of time, the best option is to apply for a multiple-entry visa.
This type of visa allows individuals to enter the country an unlimited number of times while it is valid, making it the ideal choice for long-term stays or frequent visits.
A Kenya multiple-entry visa can be used for business, tourism, medical or other reasons. Engaging in any form of employment without a required permit or pass is prohibited.
The visa is issued for 3 to 12 months, with the exception of the citizens of the United States, who can enjoy the visa's effectiveness for 5 years.
The application process is straightforward and completed online. An applicant for a multiple-entry visa to Kenya must fill out a special form, attach the necessary documents, and cover the processing fees.
The applications are then referred to the Director of Immigration Services, Nairobi, for approval. The processing may take about 2 weeks. After approval, you need to save the Kenya multiple-entry visa and make a paper copy.
Not all entry ports support electronic visas, so eVisa holders must enter the country through one of the allowed points. Upon arrival, a traveller must present an effective passport and a printed copy of a multiple-entry visa for Kenya.
Visa application process
The application process for a Kenyan multiple-entry visa has become much easier since you can apply online now.
There is no need to visit an embassy or consult in person, so you are able to submit the application from any place you want: your home, workplace, coffee shop, gym, etc.
Just gather all the required documents, grab your device and begin the application process:
Fill out the application form with the requested details. It may involve sharing your personal and travel information.
Thoroughly check the data provided. Make sure it doesn't contain any errors or mistakes, as they may lead to delays in processing and visa refusal. Incomplete applications will also be rejected.
Attach the required documentation. They include a valid passport, face photograph, a return ticket, and other supporting documents. The set of necessary documents depends on the purpose of your travel.
Pay the servicing fee. You need to do it online using your debit or credit card.
Wait for the visa approval. Multiple-entry visas are processed within 14 business days. Then download your travel permit and make a paper copy.
Present your paper copy of Kenya multiple-entry visa at the port of entry.
Multiple-entry visa requirements
Technical requirements
As the application process takes place remotely, you need to meet some minimal requirements to apply for a Kenyan multiple-entry visa online:
have a functioning device: a smartphone, laptop, tablet, or PC
have a stable internet connection – Wi-Fi, mobile or hardwired internet
have the ability to make the payment online
have an active email address
Necessary documentation
In addition to the application form, you'll also need to attach the following required documents:
a valid passport biodata page (passport mustn't expire within a minimum of 6 months from the planned day of arrival to Kenya)
a clear face photograph
a return ticket
The supporting documents vary depending on the purpose of travel.
Tourist visa:
travel itinerary (description of places you are going to visit as a tourist)
hotel reservations
Family visits visa:
an invitation letter from a family member
your host's identity card/passport/alien card/entry permit
Business visa:
an invitation letter from an inviting company or an invitation letter for business visits
copies of the company's registration
Validity period
A multiple-entry visa to the Republic of Kenya stays valid for 3 to 12 months (5 years for US citizens). The validity period starts from the date of issue.
The duration of an individual visa will be mentioned in a letter with the visa approval.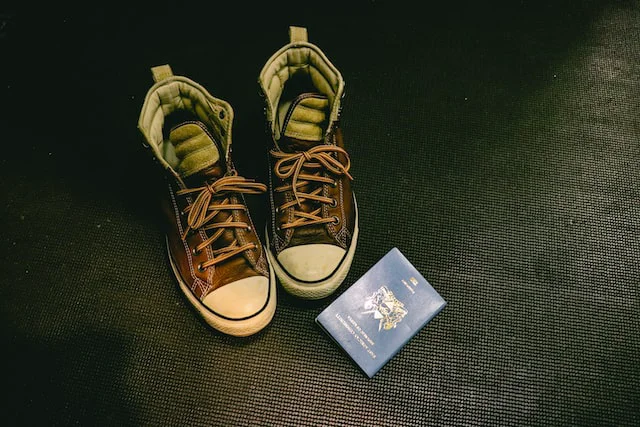 Requirements on arrival
Upon arrival, you may be required to present:
a printed Kenya eVisa copy
your valid travel document
Kenya eVisa entry points
Only some entry points in Kenya support eVisas. In order to avoid being entry-denied, you must choose one of the following border points:
Airports:
ELDORET International Airport
GARISSA Airport
JOMO KENYATTA – Nairobi
KISUMU Airport
LAMU Airport
LOKICHOGIO Airport
MALINDI Airport
MOI Airport – Mombasa
WAJIR International Airport
WILSON Airport – Nairobi
Border crossings:
Busia
Isebania
Liboi
Loitokitok
Lungalunga
Malaba
Mandera
Moyale
Nadapal
Namanga
Taveta
Seaports:
Busia
Kilindini Seaport
Kisumu
Kuinga
Lamu
Malindi
Mbita
Muhuru Bay
Old Port
Shimoni
Vanga